Our People
At Synnovia, our people are at the heart of our business. Everything we do depends upon our motivated and committed employees. We empower our people to reach their full potential.
Leadership Team
---
Georgina
Clark
Group Finance Director
---
Richard
Bramham
Chief Commercial Officer
Richard started his working career with Shell Tankers (UK) Ltd, where he qualified as a Marine Engineering Officer. He is a member of the Chartered Institute of Marketing with more than 25 years senior management experience, including 16 years with Farnell Electronic Components Limited as General Manager for operations throughout Southeast Asia and China and as Group Marketing Director at Deutsch (Tyco). Richard joined BNL as Global Sales & Marketing Director in 2014, from Eaton, where he was General Manager of the Fire & Voice Systems business. After more than 8 years of managing BNL's global sales and marketing teams, Richard took up the role of Chief Commercial Officer in 2023. Richard has considerable product and regulation expertise associated to the supply of components to the aerospace and automotive markets.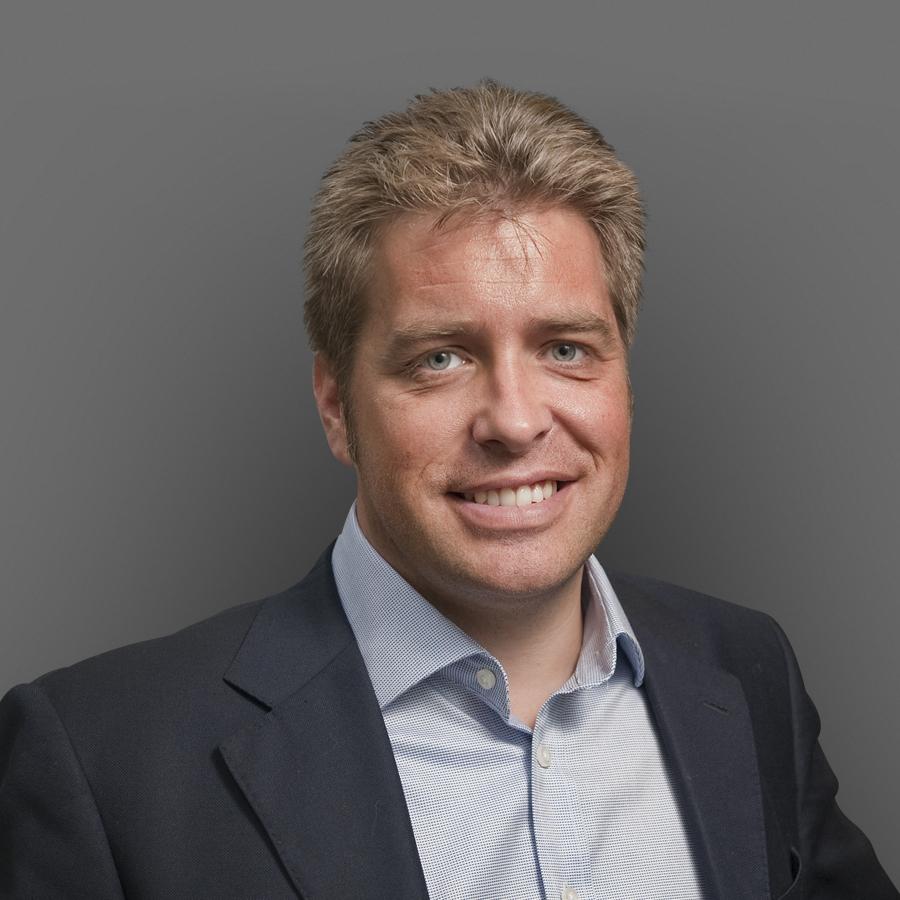 ---
Simon
Shenton
Managing Director
Simon Shenton joined C&T Matrix as Managing Director in March 2011 and has been involved with manufacturing companies within the print and packaging industry for over 20 years.  Prior to his appointment at C&T Matrix, he worked for Italian paper manufacturer, Fedrigoni Group, both as Export Director based in Italy and as General Manager in the UK. Previously, he held commercial positions with ArjoWiggins Group, both in the UK and internationally. Fluent in Italian, Spanish and French, Simon holds a Masters Degree in International Business and Languages from Heriot Watt University.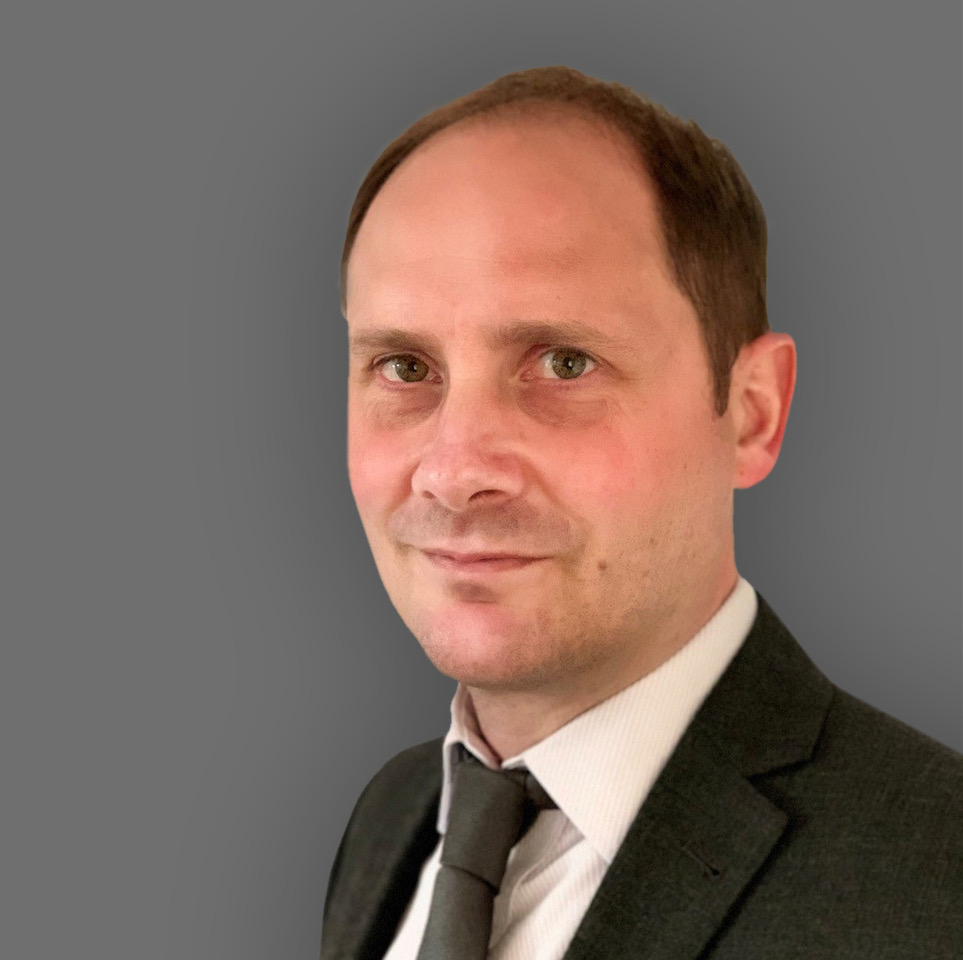 ---
Richard
Stevens
Managing Director
Richard is the Managing Director of Flexipol, our specialist packaging solutions business. He joined the team in 1998 and held positions in Quality, Technical and Production Planning. In 2008, he became responsible for Flexipol's operations before moving to Flexipol Commercial Director in 2015. In this commercial role, Richard managed the Flexipol, Palagan and Synpac brands across three UK manufacturing sites. In 2020, Richard was appointed Managing Director of Flexipol. Richard studied Quality Management at Salford University and holds an MSc in Management from Manchester University.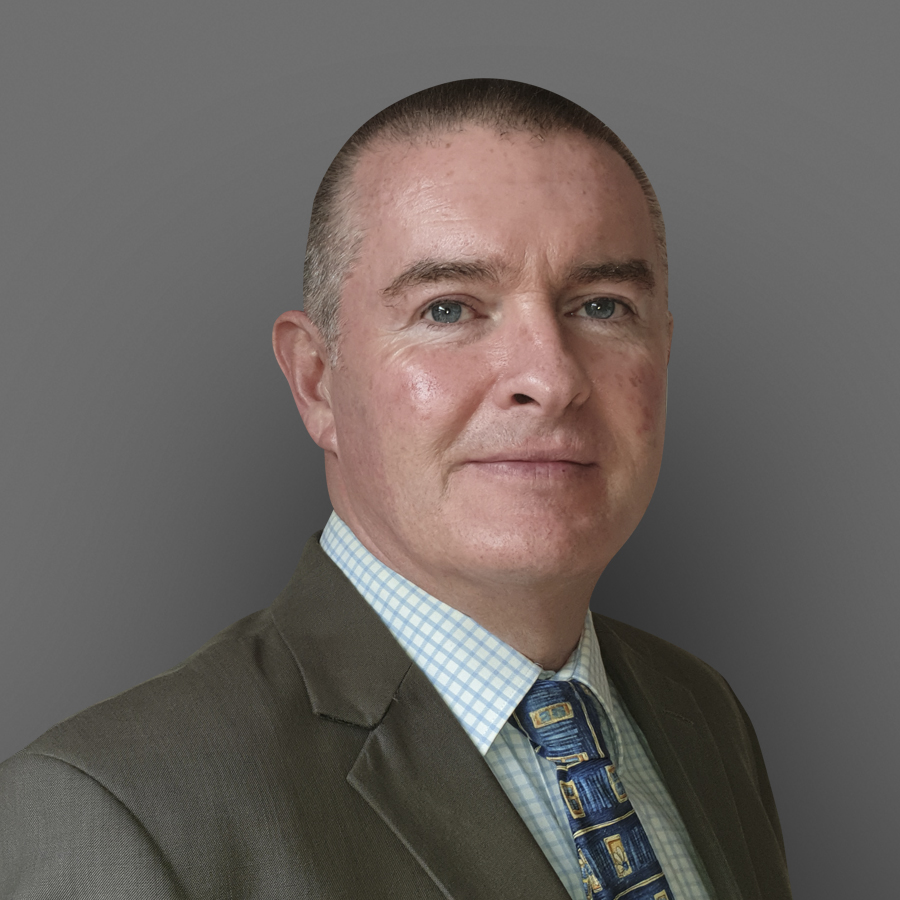 ---
Dave
Kavanagh
Managing Director
Dave joined Synnovia in August 2008 as Managing Director of Bell Plastics. Prior to joining Synnovia, Dave was Global Business Manager of OM Group and subsequently also took the role of General Manager of Borchers GmbH in Langenfeld, Germany (a business OM Group acquired from Lanxess in 2007). Previous roles included Business Manager Octel Corp (now Innospec ) and European Marketing Manager ISP Corp (now part of Ashland). Dave holds a BSc in Advanced Chemistry.
---
Tony
Qu
Regional Director
Tony has been the Regional Director of Synnovia in China since 2014. He has over 20 years of senior management experience with manufacturing companies. He has held financial leadership and General Manager roles for several European and US investments in China including John Crane, Electrolux and Wabtec. Prior to that he was a lecturer of Management Science in a Management College in Beijing. He has an MBA from Monash University in Australia and holds a PhD degree in Arts from The Communications University of China.
Doing it differently
We approach everyday decisions and activities with a set of guiding core values. These core values keep our people focused on the long-term health of our business.
Creating value
We start with the customer and work backwards.
We know that innovation is our life blood.
We strive for win-win with all stakeholders.
Building teams
We lead by giving our teams the space to operate and the support to deliver.
We rely on open communication and constructive challenge.
We encourage collaboration, good humour and a positive mind set at all times.
Developing individuals
We feel and act like long term owners.
We understand that failure and improvement go together so long as grit is sandwiched in between.
We are all Synnovia.
Employee awards
Winners
July-September 2020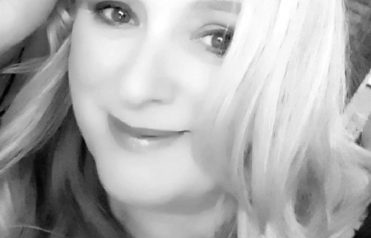 Laura Marsden
Logistics Coordinator
Laura works tirelessly to ensure customers receive exactly what they need.  Her work in the office logistics and planning department involves collaboration with multiple stakeholders, to guarantee the highest levels of customer service.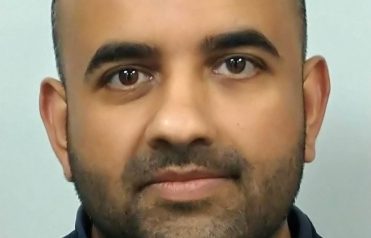 Mohsin Ali
Team Leader
Mohsin exemplifies all the key qualities in a Team 'Captain'. He leads by example and is respected for his work ethic, honesty, integrity and loyalty. He continuously demonstrates core values and encourages all around him to follow his example.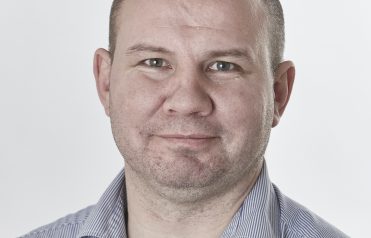 Mark Atkinson
Stock and Purchasing Manager
Mark demonstrated impressive Business Ownership when faced with increased customer, supplier and colleague demands during this challenging time. He has shown great competence and professionalism in the face of multiple employee absences and difficult circumstances.

Rhia Hall
Accounts Assistant
Rhia has shown great enthusiasm and willingness to learn new skills. She is always cheerful and goes above and beyond to help colleagues or take on new responsibilities. She has become one of C&T's mental health first aiders and has aced her first two AAT accountancy exams.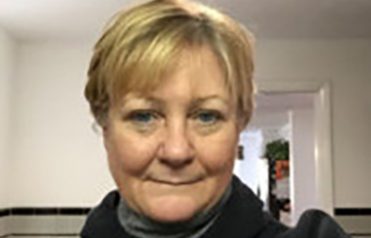 Shelagh Plant
Office Manager, BNL USA
Shelagh demonstrated excellent ownership by playing an instrumental role in securing US Government financial support for BNL. Her enthusiasm and great efforts were crucial in ensuring the company received the full benefit of this scheme.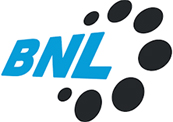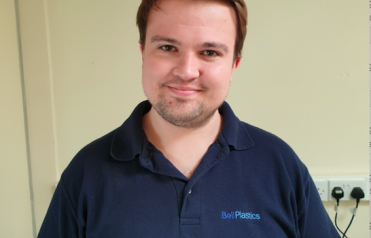 Sam O'Connor
Process Engineer
Sam took ownership of the production planning process during a difficult period, following reorganisation and an unexpected resignation of the Production Planner. Thanks to his efforts, we had (and continue to have) continuity of the planning process.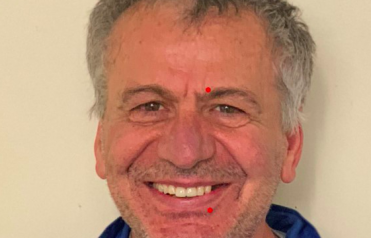 Babis Limerios
Multi Skilled Engineer
Babis is always happy to help and cheerful about everything. He makes time to help others and get the job done, and no matter what the task, he shares his knowledge with his team. He is a strong collaborator and show impressive resilience.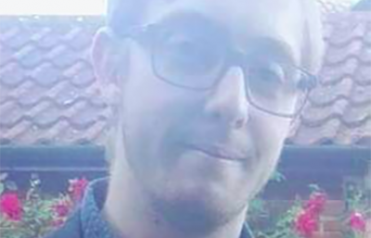 James Fosh
Engineer
James faces work challenges with a positive mindset. He creates value by using his experience to help solve day to day challenges. James gives his best to get the job done in the most efficient time, whilst providing clear feedback.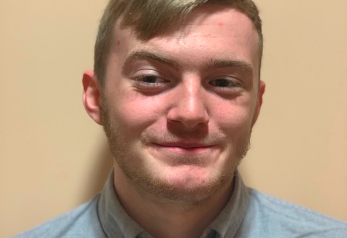 Rhys Barber-Knight
Sales Office Trainee
Keen to learn new skills and develop his team, Rhys has been a 'ray of sunshine' throughout recent months. During lockdown and with minimal staff, Rhys stepped up, taking on more responsibility. He has gone above and beyond for the team.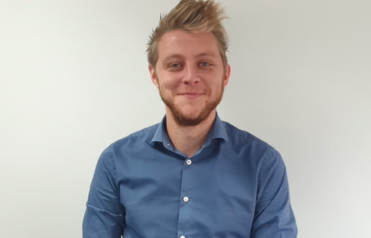 Josh Forshaw
Production Planner
During the lockdown, the C&T manufacturing team was seriously by absenteeism. Josh took on much greater responsibility for the running of the factory. Despite many staff shielding, thanks to Josh's assistance, we maintained lead times and ensure excellent levels of customer service.

Will Windsor
Supervisor
At the start of lockdown, Will took it upon himself to sort signage and a one-way system around the BNL UK facility whilst maintaining service levels – all with a vastly reduced headcount. His colleagues unanimously recommended him for the award – "he cares for this place like it's his own business".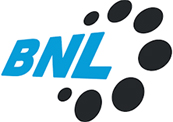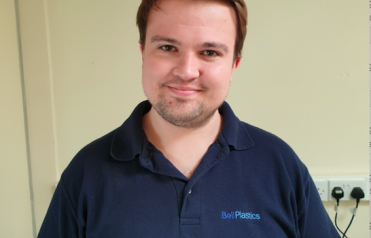 Sam O'Connor
Process Engineer
When Bell Plastics acquired a material compounder in 2019, Sam took ownership of the project and helped lead development of processes to make our mandrel raw materials and subsequently train staff to operate it.

Winners
January - March 2020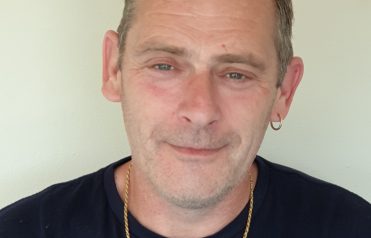 Jason
Cross
Production Operator, Bell Plastics
Jason demonstrated the core value of ownership and took great pride in his work.  His workspace remains free from plastic granules, and following an electrician course, he moved cables to overhead unistruts and painted the extrusion machines and haul offs.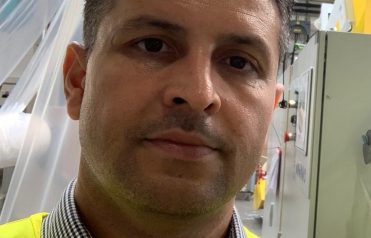 Maqbool
Hussain
Assistant Production Manager,
Palagan
Maqbool has worked hard to build strong teams and develop individuals. By regularly demonstrating a long term approach, Maqbool has collaborated with planning management and delivered excellent work, even under pressure.

Sue
Reynolds
Quality & Company Coordinator,
Synpac
Sue creates value by building strong teams and developing individuals. Always calm and efficient, Sue assumes greater responsibilities whilst remaining extremely reliable. Always available to help, Sue has been instrumental in raising Synpac's quality standards.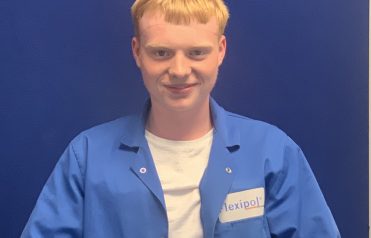 Leon
Massey
Manufacturing Apprentice,
Flexipol
Leon demonstrated team building, collaboration and individual development. During COVID19, Leon volunteered to take on extra responsibility within the quality and compliance teams, carrying out additional checks and assuming more compliance tasks.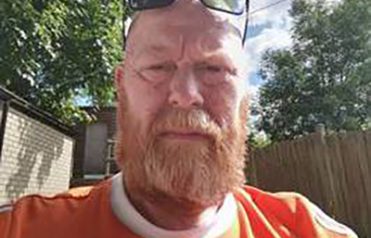 Stu
Kennedy
IT Systems Administrator,
BNL
Stu used his initiative to review the licensing arrangements for meeting rooms and databases at BNL. Stu created a substantial annual saving for BNL – a great example of living up to our core values.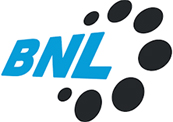 Winners
October - December 2019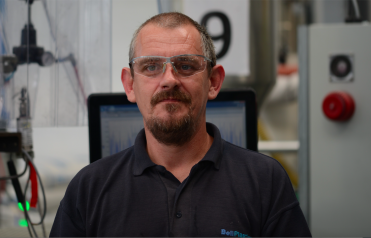 Sean
Cross
Production Setter,
Bell Plastics
Sean demonstrated resilience whilst developing a process on challenging TPE raw materials. He also took a leadership position highlighting how to prevent material contamination caused by trapped materials in machine dryers and hoppers.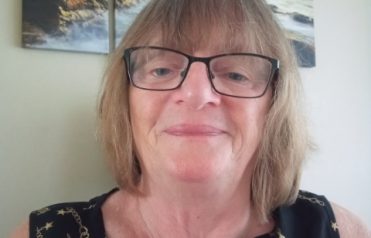 Lorraine
Peachey
Accounts Manager,
Palagan
Lorraine demonstrated strong team building  and collaborative values. She helped develop individuals and shows excellent collaboration. Lorraine is helpful, loyal and hardworking and her resilience is a lesson to us all.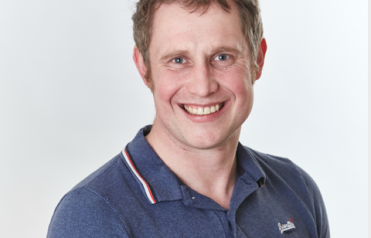 Chris
Bunn
Production Supervisor, Synpac
Chris is always a reliable and committed team member. A strong collaborator, Chris excels in building teams and developing individuals. He demonstrated resilience by managing the warehouse single handedly on the largest despatch day.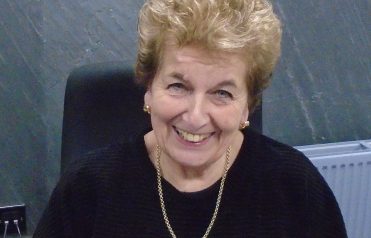 Patricia
Roberts
Receptionist,
Flexipol
Patricia creates value through excellent collaboration, building teams and thinking about the long term. Always highly professional and friendly, Patricia adapts well to change and goes the extra mile to support the team.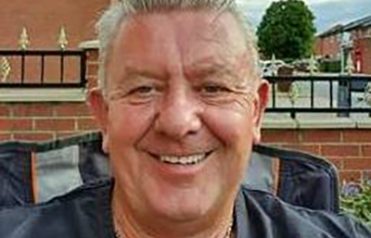 Derek
Ingham
Buyer,
BNL
Derek demonstrated excellent collaboration and ownership. When sourcing quotes for replacement equipment, Derek exceeded expectations by investing additional time and effort in order to minimise costs and maximising quality.