New Super Sprint rubber with super strong adhesive from C&T Matrix
May 1st, 2019
C&T Channel Matrix, the world's leading manufacturer of creasing matrix and rubber profiles, has announced the launch of a new self-adhesive version for its world renowned brand of Sprintrubba.
Super Sprint is a new development designed to speed up the application of profile rubber to the cutting dies. Super Sprint has all of the characteristics of the original Sprintrubba in terms of longevity and on-press performance with the added advantage of a strong self-adhesive  backing. The new acrylic based adhesive tape has the benefits of finger lift application and will stick to both treated and untreated services.
The self-adhesive strip also allows the user to apply the rubber profile strip to the die without the need to use super glue. As a result, application is much more time efficient as the self-adhesive strip means no manual gluing has to be performed and also avoids any health and safety issues associated with super glue. Furthermore it prevents delamination of the dieboard when the rubber is removed.
Simon Shenton, Managing Director at C&T Channel Matrix said "We have tested the Super Sprint in key European markets with great feedback from customers. It has been tested up to two million impressions and gives excellent stability and savings in application and removal."
Available in 7.25mm height with an 8mm base, other sizes will soon be added to the range and bespoke specifications can be manufactured at C&T's state of the art manufacturing site in the UK. The original Sprintrubba rubber profile is used throughout the world by printers and die makers, to give cleaner cuts.  The Sprintrubba range, including new Super Sprint, is 100% safe to use for food and pharmaceutical packaging. The raw material used in the manufacturing of Sprintrubba is now approved by the FDA (Food & Drug Administration).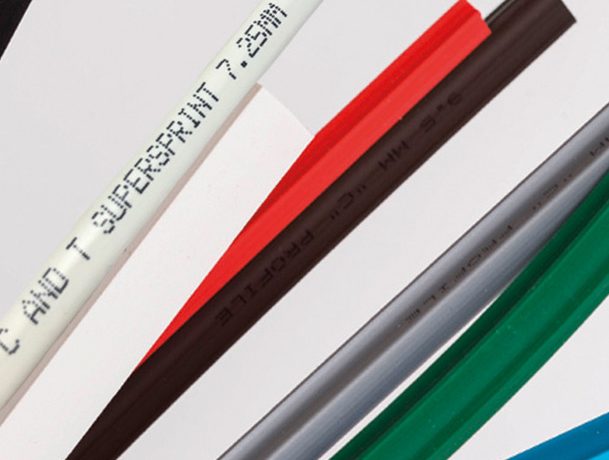 Other Recent News

BNL has received BSI 45001 Occupational Health and Safety Management Certification, the world's first global health and safety management system…. Read more

A huge thank you to our latest employee award winners. This exceptional group of Synnovia employees has been recognised for… Read more