Synnovia businesses sign up to Operation Clean Sweep
December 10th, 2019
All Synnovia businesses have signed up to Operation Clean Sweep, the industry led programme to ensure plastic pellets do not escape to the environment.
Since 2017, Synnovia businesses have demonstrated their commitment to the environment by reducing pellet spillage that could become a source of marine plastic. Signing up to Operation Clean Sweep has been the natural next step in Synnovia's sustainability plan.
Across multiple manufacturing sites, we have put in place new measures and procedures to guarantee plastic pellets are contained on site. Within each facility, drain covers have been installed to ensure pellet containment. In addition, we have invested in new gravimetric systems to optimise raw material control and reduce spillage.
Signing up to Operation Clean Sweep is one part of our commitment to the planet. Each Synnovia business is taking significant steps to improve sustainability. These initiatives include reducing our own waste, recycling more and eliminating any waste pollution from our sites. In addition, our technical team works with manufacturers to identify opportunities to maximise usage efficiencies, minimise customer waste and reduce overall material use.
"As a global manufacturer of high volume specialised components and consumables for niche applications, we have an enormous responsibility to ensure our manufacturing processes don't harm the natural environment. We are proving that high performing engineered innovations shouldn't be at the expense of the planet" comments Faisal Rahmatallah, Synnovia's Chairman.
Operation Clean Sweep is an international initiative from the plastics industry to reduce plastic pellet loss to the environment. In the UK, it is led by the British Plastics Federation. The initiative's aim is to ensure plastic pellets, flakes and powders that pass through manufacturing facilities in the UK, are handled with care and do not end up in our rivers or seas. By signing up to Operation Clean Sweep, companies make a commitment to adhere to best practice and implement systems to prevent plastic pellet loss — and that they will play their part in protecting the aquatic environment.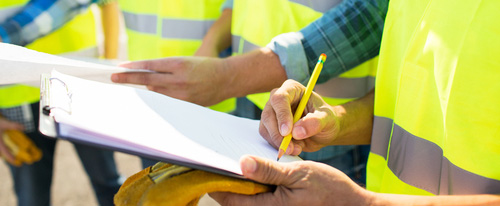 Other Recent News

BNL has received BSI 45001 Occupational Health and Safety Management Certification, the world's first global health and safety management system…. Read more

A huge thank you to our latest employee award winners. This exceptional group of Synnovia employees has been recognised for… Read more