Pushing the boundaries of plastic bearing capability
October 10th, 2019
Prompted by the increasing demand for lightweight materials and interest in plastic components in our core markets, BNL's R&D team has been advancing their understanding and processing of current and new materials.
BNL's integrated plastic bearing solutions feature in highly engineered products, from top of the range cars to innovative domestic appliances. As technology progresses, specifications become more complex and we must evolve to meet our customers' changing needs. Our R&D team investigated the capability of polymer rolling bearings to meet a wide operating range of loads, speeds and temperatures, by testing the limits of various POM blends and new materials for water absorption, stress, operating temperature, shrinkage and wear amongst other criteria.
As a result, BNL has identified new materials with similar or better performance characteristics as the current POM used, validated a total of thirty new materials in application and enhanced our recognised material selection methodology to identify design constraints imposed on materials to select the best for the application.
Our materials research complements design innovation and developments in tooling and moulding techniques, which together have increased the life of existing plastic bearings and provided a better performing product to our customers, without adding weight or compromising the added-value from integrated design, such as component reduction and reduced assembly.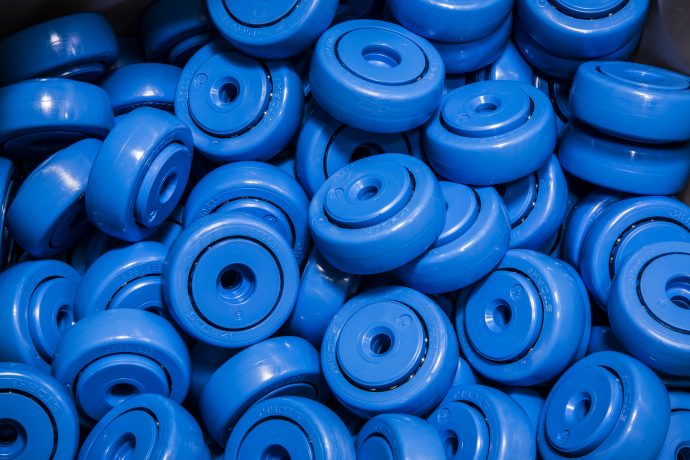 Other Recent News

BNL has received BSI 45001 Occupational Health and Safety Management Certification, the world's first global health and safety management system…. Read more

A huge thank you to our latest employee award winners. This exceptional group of Synnovia employees has been recognised for… Read more