Polythene has lower carbon footprint than paper
January 27th, 2020
An independent study by the Carbon Trust to assess the carbon footprint of Flexipol 25kg polythene sacks against equivalent paper bag has proved that the carbon dioxide emissions of the polythene sack were 36% lower than the paper equivalent.
With increasing customer demand for sustainable packaging, the importance of carbon dioxide emissions data to compare alternative materials has never been greater. And with media pressure to shift away from polythene, Flexipol recognised the need for an independent assessment to evaluate the true carbon footprint of alternative materials.
As part of the December 2019 assessment, the Carbon Trust compared three materials commonly used in animal feed and food ingredient sacks. These 25kg sacks included a Flexipol 120µm polythene sack, a 2-ply paper sack and a paper-PE sack. They were each assessed on the basis of primary raw material inputs. Their cradle-to-grave carbon footprints were 0.32kgCO2e for the polythene sack, compared to 0.50 kgCO2e for the 2-ply paper sack and 0.57kgCO2e for the paper-PE sack.
The results give confidence to British ingredients and animal feed processors requiring both high performance and sustainable packaging, without a trade-off. "As the demand for stronger, thinner and more environmentally sustainable films increases, we are investing in recycled materials and a reduction in weight to continue to reduce the carbon footprint, without impacting functional performance," said Richard Stevens, Flexipol's Commercial Director.
Reducing carbon emissions has long been central to Flexipol's sustainability initiatives. Flexipol continues to demonstrate a strong commitment to sustainability by challenging customers to reduce their overall packaging usage and by their extensive testing to develop new and innovative materials.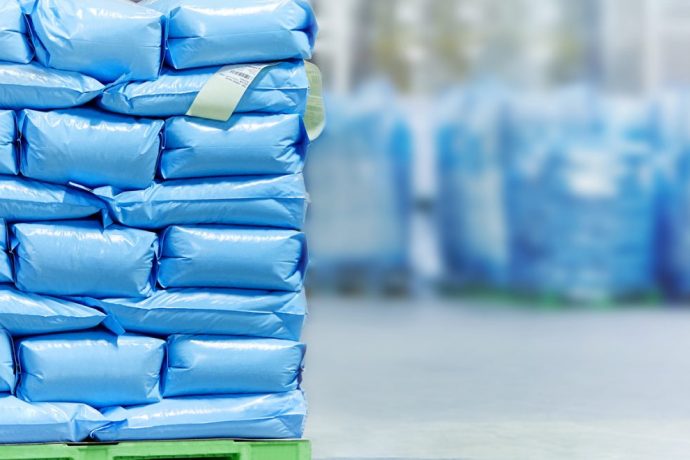 Other Recent News

BNL has received BSI 45001 Occupational Health and Safety Management Certification, the world's first global health and safety management system…. Read more

A huge thank you to our latest employee award winners. This exceptional group of Synnovia employees has been recognised for… Read more