Reducing energy use in injection moulding
January 7th, 2020
BNL has invested in multiple initiatives to improve energy efficiency across the business. From energy-efficient compressed air dryer to switching off unnecessary equipment, BNL continues to prioritise sustainability as part of their growth strategy.
The focus of these energy saving initiatives is the manufacturing process, with regular energy audits on injection moulding equipment, a new intelligent energy-efficient compressed air dryer, reviewing working practices at start-up and shutdown and the installation of barrel insulation to the injection moulding machines. With closer monitoring of energy consumption across the supply chain, savings are already being realised.
Plastic injection moulding is an energy intensive process. The cost of operating an injection moulding machine over its lifetime often exceeds its initial purchase price. In a typical injection moulding company, 65% of the energy purchased is consumed directly by injection moulding machines, with a further 25% consumed by supporting systems, such as cooling and compressed air generation.
Energy is a significant and rising cost within manufacturing, placing increasing pressure on BNL in a globally competitive market. Coupled with the environmental impact of using potentially finite and damaging resources to generate energy, BNL has reacted by establishing a Strategic Initiative project designed to improve energy utilisation and long-term sustainability.
Sustainability at BNL continues to take high priority. BNL works closely with the British Plastics Federation and regional trade groups, such as Made in Yorkshire and the Society of Motor Manufacturers and Traders, to share and promote sustainability activities and best practices with the UK manufacturing industry.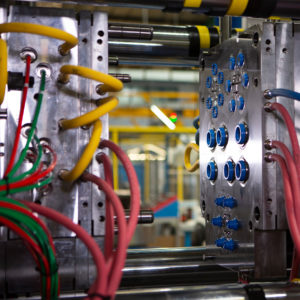 Other Recent News

BNL has received BSI 45001 Occupational Health and Safety Management Certification, the world's first global health and safety management system…. Read more

A huge thank you to our latest employee award winners. This exceptional group of Synnovia employees has been recognised for… Read more