C&T Matrix offers gripper bars for automated die cutting
February 28th, 2020
C&T Channel Matrix (C&T), one of the world's leading manufacturers of creasing matrix has started to sell gripper bars and associated accessories for die cutter machines.
C&T will be working with partner, Conway Machines Inc, who started manufacturing replacement parts for die cutters in 1972, and is now an original equipment manufacturer (OEM) spec producer of gripper bars, chains and sprockets. C&T will be offering a full range of products suitable for die cutting machines including Bobst, Iberica, Brausse and many more.
The gripper bars are of a very high quality and made to OEM specifications. All shells, shafts, end fittings and fingers are perfectly designed to optimise the performance of die cutters.
C&T will support UK customers with selection, installation and ongoing technical support through its team of industry experts – all that the team will need is the original part number and machine type, and they can match the parts to customer specific machines from UK stock.
Simon Shenton, Managing Director at C&T Matrix said; "We are proud to partner with Conway to anticipate our customer needs by offering the market quality, alternative products. Gripper bars are part of routine maintenance, so if our customers are implementing a planned maintenance, or if they have had an issue with a current gripper bar, C&T is able to offer its expertise and help."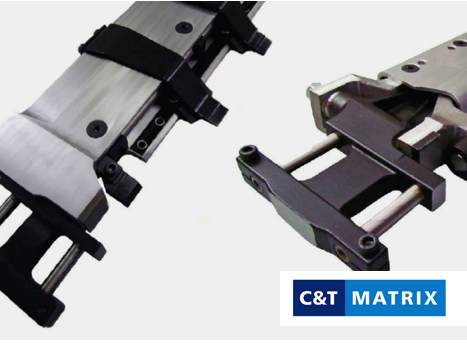 Other Recent News

BNL has received BSI 45001 Occupational Health and Safety Management Certification, the world's first global health and safety management system…. Read more

A huge thank you to our latest employee award winners. This exceptional group of Synnovia employees has been recognised for… Read more