Flexipol specialised food packaging supports the British food industry in meeting increased demand
April 8th, 2020
Flexipol is playing a critical role in supporting the UK food industry deliver fresh products to supermarkets and end consumers. At Flexipol's three British manufacturing sites approved to supply product into UK food industries, operations are shifting to focus on key food packaging products to meet national food demand.
Flexipol customers have needed to transform their operations and manufacturing output, reflecting the abrupt and sudden shift in British consumer purchasing patterns. With shoppers altering their buying patterns so dramatically, food processors have shifted their production lines. To support them, Flexipol has adapted to meet the revised needs of food suppliers.
In an effort to increase production, meat and poultry manufacturers who would normally produce more than fifty products have narrowed their ranges to less than ten. For British shoppers, this looks like less choice, but it guarantees higher overall food volume. Other food ingredients manufacturers are struggling to purchase specific spices from Asia, resulting in innovation teams sourcing more locally, with impacts on tastes, but keeps the focus on continued available supply. For both these situations, the Flexipol team is working closely with customers to meet these needs.
As well as delivering increased demand for supermarket volumes, Flexipol specialist food packaging solutions are packing meals for the NHS. Our Synpac barrier pouches are critical packaging elements for home delivery boxes and meals on wheels, providing a key service to people who are unable to leave their homes.
For some processors normally supplying the hospitality sector, Flexipol has helped shift their packaging operations away from catering towards supermarkets and other food processors. Within days of consultation, thermoforming films and vacuum pouches have been used to ensure that food destined for hospitality is diverted to supermarkets and ready meals. This reduces food wastage and helps to feed the nation.
For an industry driven by long term forecasting and seasonal tastes, no one anticipated these dramatic spikes in customer demand. However, the whole food supply chain, of which Flexipol is just one part, has been innovative, collaborative and highly responsive in order to meet these unexpected demands.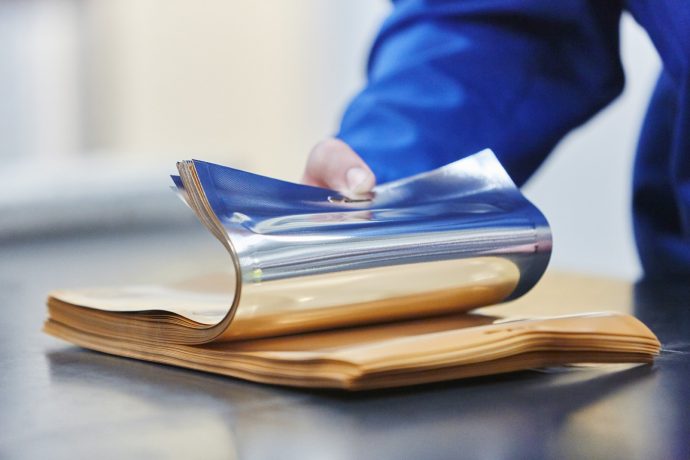 Other Recent News

BNL has received BSI 45001 Occupational Health and Safety Management Certification, the world's first global health and safety management system…. Read more

A huge thank you to our latest employee award winners. This exceptional group of Synnovia employees has been recognised for… Read more