Since COVID grounded the C&T Matrix team, customer relationships have never been closer.
June 15th, 2020
For a specialist UK manufacturer with a global customer base and an international sales teams, COVID presented C&T Matrix with unprecedented challenges. Despite being grounded, C&T Matrix embraced technology to bring distant customers close and introduce new ways to communicate and collaborate. The impact has been overwhelmingly positive with stronger customer relationships than before the crisis.
As an international manufacturing business, C&T Matrix exports 90% of production volumes to its diverse global customer base. The sales team are used to spending extensive periods on planes or the road, travelling between their 150 international distributors and visiting remote customers. Conferences, exhibitions and in-person technical support have been the way C&T Matrix has won and kept long term customers.
The COVID crisis showed just how quickly life can change. As well as a new routine, C&T Matrix were forced to get a handle on new communication technologies. They established online seminars and developed new technical animations. Using video conferencing and newly installed software infrastructure, C&T Matrix partnered with customers and distributors to solve customer challenges and explain product technical specifications. All from the comfort of their home offices.
The impact of this business transformation cannot be overstated. At the start of this crisis, C&T Matrix were worried about losing contact with customers. But they've never felt closer to them. Video technology and online support have brought customers closer and reduced response times. And for C&T Matrix, reducing friction and time associated with international travel have improved work efficiencies and significantly reduced costs.
C&T Matrix is the world leading manufacturer of creasing matrix, a product used in the manufacture of cardboard boxes, to facilitate accurate high-quality creasing prior to folding. As well as manufacturing creasing matrix for the print and packaging industries C&T Matrix also produces a wide range of other consumables and accessories in the box-making process.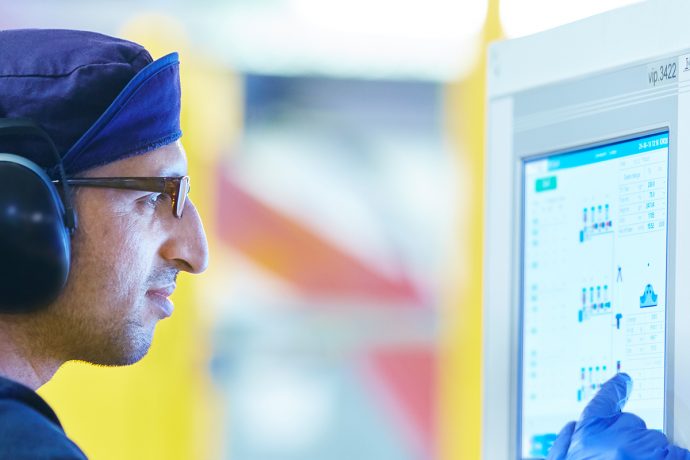 Other Recent News

BNL has received BSI 45001 Occupational Health and Safety Management Certification, the world's first global health and safety management system…. Read more

A huge thank you to our latest employee award winners. This exceptional group of Synnovia employees has been recognised for… Read more