C&T to achieve 40% waste reduction
May 14th, 2019
C&T Matrix, the world's leading manufacturer of print and packaging consumables and accessories, has set objectives to reduce their manufacturing waste by up to 40% by 2022 as well as to begin recycling key components of their products. They will do this by transforming their manufacturing processes at their UK production plant and investing in new technology.
As part of their continued commitment to sustainability, C&T Matrix has recently undertaken an environmental impact review. They have set targets to reduce their overall waste and increase the use of recycled product.
The biggest gain will be achieved by reducing the waste that results from existing processes, particularly around start up and job change overs. By re-engineering the way C&T Matrix produce their PVC matrix and investing in new machinery and manufacturing methods, they will reduce the use of PVC by 40%. Further benefits to this change will include improving consistency, efficiency and quality.
Improving green credentials is a long-term strategy for C&T Matrix. Beyond ongoing operational improvements, C&T Matrix is increasing the reuse of internal waste especially EVA waste which results from the production of the locator component of the creasing matrix. They also plan to increase the recycled content of the creasing matrix strip itself. They are also working closely with other partners, especially their customers, to help them manage their waste.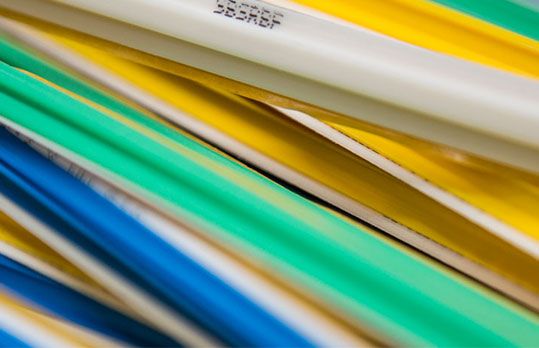 Other Recent News

BNL has received BSI 45001 Occupational Health and Safety Management Certification, the world's first global health and safety management system…. Read more

A huge thank you to our latest employee award winners. This exceptional group of Synnovia employees has been recognised for… Read more