Plastic bearings contribute to fuel efficiency and reduce power consumption
May 30th, 2019
BNL, the designer and manufacturer of integrated plastic ball bearings, produce lightweight bearing solutions for a range of markets where they contribute to fuel efficiency and push to reduce carbon emissions.
Within the automotive industry, BNL supply plastic bearings to steering column manufacturers that are typically 40% lighter than equivalent all metal solutions. This weight saving assists in reducing the overall weight of a vehicle, which is an important factor in carbon emissions reduction. By integrating multiple components and functions into a single moulded part, BNL plastic bearings further reduce weight through reducing component count.
For many other customers, BNL integrated plastic bearings can also be more compact than alternative assemblies, saving space and weight when shipping, contributing to less transport mileage. They can also have as little as a third of the torque to rotate of a metal bearing, meaning that less powerful motors are needed to drive them and less power consumed on start-up and in operation.
Supporting all customers to achieve industry requirements for sustainability, through providing custom-designed solutions, is a central part of BNL's strategy.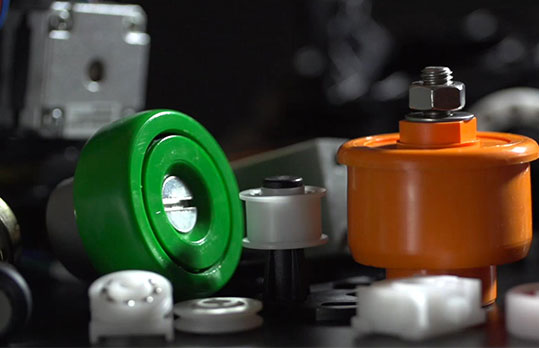 Other Recent News

BNL has received BSI 45001 Occupational Health and Safety Management Certification, the world's first global health and safety management system…. Read more

A huge thank you to our latest employee award winners. This exceptional group of Synnovia employees has been recognised for… Read more