In many gear applications, plastic is more suitable than metal
October 12th, 2020
BNL plastic gears integrate gears and gear teeth into moulded plastic bearing designs. This integration reduces component count, cost and assembly time. Integrating plastic gears and gear teeth also minimises friction, heat and wear. In addition, BNL can combine added features such as shields and seals, location mounts, quick release clips and other mating parts.
Metal can't do this. That's why moulded plastic gears are the preferred alternative to metal gears for many applications.
BNL plastic gear forms and gears are used in products from domestic appliances and cash machines, to conveyor systems, pool cleaners and conference cameras.
Why choose a plastic gear rather than metal?
More cost-effective and better value compared to metal gears which can be over-specified and expensive
Quieter running gears due to plastic's noise-dampening characteristics
Lubricity is a natural characteristic of plastic, so no grease is necessary
Plastic is a lightweight material used for weight saving and power reduction objectives
Plastic has excellent chemical and corrosion resistance
BNL's machine tear down service is available if you would like to find out whether your product or application could benefit from a plastic gear.
We also offer a range of injection moulded gear solutions, with or without integrated bearings. Discover more about the types of gears BNL offers.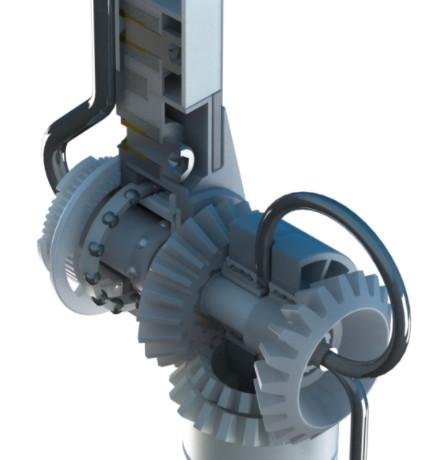 Other Recent News

BNL has received BSI 45001 Occupational Health and Safety Management Certification, the world's first global health and safety management system…. Read more

A huge thank you to our latest employee award winners. This exceptional group of Synnovia employees has been recognised for… Read more