Introducing 7% recycled content to hose mandrels
June 1st, 2019
Bell Plastics, the producer of plastic mandrels for hose manufacturing companies, has increased internal recycling rates by installing internal recycling systems at their production plant in Poole, Dorset.
Since recycling systems were installed in 2018, Bell Plastics regrinds scrap generated during the manufacturing process and reuses the material in new hose mandrels.  In addition, Bell Plastics recycles a wider range of materials, including regrinding and recycling materials previously though unrecyclable. This has resulted in a significant reduction of waste being sent to landfill, incineration, and external recyclers.
Bell Plastics only use high quality virgin materials for hose mandrel production. By reprocessing their own set-up scrap internally, they maintain complete control of the recycled content and ensure hose mandrels with recycled content perform as well as those without.
The focus on minimising waste at Bell Plastics has resulted in improved monitoring systems. By closely managing the recycling of scrap materials, the production team has a more comprehensive understanding of the causes of internal waste. This knowledge is used to implement a systematic approach to scrap reduction, which improves operational efficiency.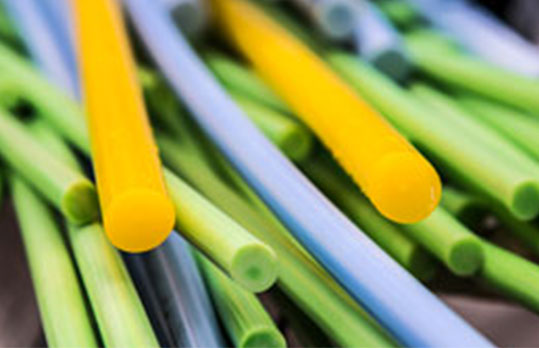 Other Recent News

BNL has received BSI 45001 Occupational Health and Safety Management Certification, the world's first global health and safety management system…. Read more

A huge thank you to our latest employee award winners. This exceptional group of Synnovia employees has been recognised for… Read more